With 15 years experience serving the Atlanta community, we've assisted hundreds of families in buying, selling, renting, and investing in properties all over the metro area.
Here's the 411 on us:
Meet Jessica Stewart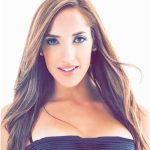 As an award winning Realtor and co-founder of the Atlanta Lifestyle Real Estate Team, Jessica Stewart's knowledge and love for real estate started early. She grew up in a family where her father ran a successful real estate development business in Chicago. After earning a degree in marketing, she launched her real estate career at one of the top residential real estate firms in Chicago, and later brought her passion for homes and interior design to Atlanta.
Jessica's daily business activities range from counseling first-time homebuyers to overseeing the marketing of homes being sold by a client list that includes corporate executives, professional athletes, entertainers, & business professionals.
With over 10 years as an accomplished Realtor, Jessica is licensed in three states and is fluent in English, Spanish, and Arabic.
Her first hand knowledge of the real estate market has helped her create and maintain sincere and lasting relationships built on integrity, loyalty, and trust.
As a team, Jessica and Malik joined together to create the perfect dynamic team of real estate professionals who make their clients feel comfortable and confident throughout the entire transaction. They provide their clients with the proper knowledge paired with all the cutting edge tools that make the difference in making selling or buying real estate a much more relaxed and enjoyable journey.
Meet Malik Watson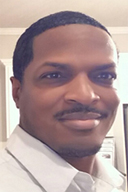 Born and raised in Nashville, TN, Malik received his formal education at Tennessee State University, where he majored in Accounting with an emphasis on Marketing and Real Estate. Upon finishing college he decided that his true calling was in the exciting city of Atlanta, Georgia and he immediately relocated.
Licensed since 2001, Malik co-founded the Atlanta Lifestyle Real Estate Team with Jessica Stewart a few years later and the two have never looked back.
After 16 years in the industry, his desire to make a difference is the cornerstone of his continued success in the Atlanta market. Highly personalized and dedicated to the unique needs of each client, Malik has earned the reputation as a professional who genuinely cares about the community, and who works hard to ensure that individuals and families fulfill their home ownership dreams.
With such communication skills and strong dedication to customer service, it's no wonder that Malik and his growing team have quickly become some of the area's leading real estate professionals.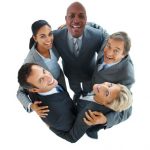 Even with so much experience under his belt, he still feels there is much left to achieve. "I am invested in real estate 100%, no matter what. Regardless if the market is good or bad, I'll be here. It's all I've ever wanted to do. I want to be in a position to help anyone around me who needs my help. In the future, I plan to continue to partner up with likeminded professionals because I believe teamwork is crucial to being able to produce more."
Whether buying or selling, Malik has the market knowledge, business savvy, dedication and technological resources it takes to help you make the most of your real estate needs.
With comprehensive market knowledge, exceptional personal service, and superior negotiation skills, he is the undisputed, unparalleled choice for your next real estate transaction.
Meet The Team
A Strategic Advantage Most Realtors Can't Provide!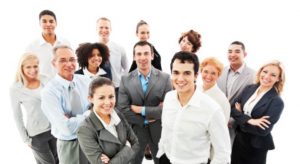 Not long ago, a real estate transaction was a relatively simple process. A one or two-page contract that was very basic. In today's market, real estate transactions are much more complex, with hundreds of loopholes and tiny details that need to be attended to. Contracts can be so confusing it'll make the untrained professional's head spin.
A missed detail or step we helped pioneer a new trend in real estate: the multi-person real estate team.
The concept is simple. You wouldn't want the surgeon operating on you to have to monitor your anesthesia, find his own surgical tools, regulate your breathing machine, admit you into the hospital, and feed you 3 times a day, all while he or she is performing a delicate operation. The same holds true for your real estate professional.
While a real estate transaction is not as life threatening nor complex as surgery, it's usually the biggest financial transaction most people ever make. As such, it could negatively affect you for years if something were to go wrong. With our team on your side, you can be sure you're in good hands, since every detail of your transaction will be handled by a specialist in that area.
Our team makes sure nothing falls through the cracks; that no detail is missed in your transaction. Each member has a specific specialty and that's all they perform. They are highly trained in their respective field and you can be assured your transaction will flow smoothly.
We've put together a team of professionals to help us be in ten places at once, and therefore greatly enhance the quality of service we can deliver to you. This is exactly how other professionals like your lawyer or doctor operate. And on top of that, we're using cutting edge technology to dramatically improve the speed, efficiency and innovative capabilities of every part of the service we deliver.
We don't expect you to care about the fine-details of the inner-workings of our office. What you should care about is simply this:
Because of the unique way we've structured our real estate office . . .
Our client's homes sell for more money in less time!
And because our team sells a lot of homes, we have extensive experience that puts more money in your pocket, no matter if you're buying or selling a home.
We look forward to assisting you with all of your real estate needs, now and for many years to come.
The Atlanta Lifestyle Team